Website Disclaimer
In the Public Interest & Islam

This disclaimer governs your use of this website; by using/accessing any part of this website, you accept this disclaimer in full. If you disagree with any part of this disclaimer, you must not use this website and leave it immediately.
This web site, including all of its contents and information posted herein, is provided as is, that is, without warranties of any kind, expressed or implied. In no event shall the owners, webmasters, editors, or contributing scholars of this web site be liable for any damages whatsoever, including (without limitation) special, direct, indirect, consequential, incidental, punitive or any other, in addition to damages resulting from any theories/actions based on the use of or reliance on the information presented at this site. You acknowledge that anything and everything in this website is meant for educational purposes only. You acknowledge that this website do not mean to insult men of true knowledge of Islam, and not even any particular person (s). You acknowledge that access to this site is strictly voluntary, and it is a complimentary service that may be subject to error and interruption. Moreover, you assume total responsibility and risk for using this site. The remedy/solution for any dissatisfaction with this site is to discontinue visiting.
THIS IS A PRIVATE WEBSITE. Information, knowledge, education and opinions are provided here, in the best interests of Public, Islam & Muslimsf. News & Views are also provided here, for & of General Welsh Muslim Community, with the help of Community. Articles, speeches, videos, information, knowledge, views, documents and sermons on this web sites do not constitute an endorsement of the webmaster, editor or the administrator. This website is not responsible for the contents of any coming in & going out links and on- or off-site pages referenced. The user specifically acknowledges that this website is not liable for the defamatory, offensive, or illegal conduct of other users, links, or third parties and that the risk of injury from the foregoing rests entirely with the user. Links from this website on the Internet to other websites do not constitute an endorsement from this website. These links are provided as an information service only. It is the responsibility of the web surfer to evaluate the content, accuracy and usefulness of information obtained from this or other websites. This website is not responsible for the availability of the outside resources or their contents, you should direct any concerns regarding any external link to its website administrator or webmaster. The editor of this website does not necessarily have to agree with all or part of the content of the others. Javed Javed 's Urdu language poetry is in Urdu language only and true meanings only known to poet at the time of writing. All English are understandings out of millions shades & colours.
MULLAH
By this term, I do not mean to insult men of true knowledge of Islam, and not even any particular person (s).
Mullah is a specific mentality with some telltale signs:

He is extremely closed-minded, has little tolerance for a follower of another religion. He hardly tolerates beardless Muslims, and belittles those who study the western sciences, or those who wear the western clothes. He is a staunch enemy of the Mullah in the neighborhood Masjid and takes pleasure in denouncing people as Kaafirs. He selfinvites. He self invites

To please his followers, brings easy recipes for achieving Paradise. He knows little about history and current events. The Mullah is extremely arrogant despite being thoroughly ignorant. He is totally disabled from engaging in rational discussion and takes delight in vain argumentation. He is a worshiper of the dead Ulama and "Imams" and reviles anyone critical of the dead Mullahs. The Mullah has very twisted & derogatory beliefs about women. His knowledge is good for neither this world, nor for the Next. And so on. (From Dual_Islam)
Fair Use Notice
This site may at times contain copyrighted material the use of which has not always been specifically authorized by the copyright owner. We are making such material available in our efforts to advance understanding of environmental, political, human rights, economic, democracy, scientific, and social justice issues, etc.. We believe this constitutes a 'fair use' of any such copyrighted material as provided for in section 107 of the US Copyright Law. If you wish to use copyrighted material from this site for purposes of your own that go beyond 'fair use', you must obtain permission from the copyright owner.

In accordance with Title 17 U.S.C. Section 107, the material on this site is distributed without profit to those who have expressed a prior interest in receiving the included information for research and educational purposes. For more information go to: http://www.law.cornell.edu/uscode/17/107.shtml

United States Code: Title 17, Section 107
http://www4.law.cornell.edu/uscode/unframed/17/107.html

Notwithstanding the provisions of sections 106 and 106A, the fair use of a copyrighted work, including such use by reproduction in copies or phonorecords or by any other means specified by that section, for purposes such as criticism, comment, news reporting, teaching (including multiple copies for classroom use), scholarship, or research, is not an infringement of copyright. In determining whether the use made of a work in any particular case is a fair use the factors to be considered shall include - (1) the purpose and character of the use, including whether such use is of a commercial nature or is for nonprofit educational purposes; (2) the nature of the copyrighted work; (3) the amount and substantiality of the portion used in relation to the copyrighted work as a whole; and (4) the effect of the use upon the potential market for or value of the copyrighted work. The fact that a work is unpublished shall not itself bar a finding of fair use if such finding is made upon consideration of all the above factors.
The Public Interest
Private behaviour, information, correspondence and conversation should not be brought into the public domain unless there is a public interest that outweighs the expectation of privacy. There is no single definition of public interest. It includes but is not confined to:
exposing or detecting crime
exposing significantly anti-social behaviour
exposing corruption or injustice
disclosing significant incompetence or negligence
protecting people's health and safety
preventing people from being misled by some statement or action of an individual or organisation
disclosing information that assists people to better comprehend or make decisions on matters of public importance.
There is also a public interest in freedom of expression itself.
When considering what is in the public interest we also need to take account of information already in the public domain or about to become available to the public.
When using the public interest to justify an intrusion, consideration should be given to proportionality; the greater the intrusion, the greater the public interest required to justify it.

http://www.bbc.co.uk/guidelines/editorialguidelines/page/guidelines-privacy-introduction/#the-public-interest
What is an Anti-social behaviour? http://en.wikipedia.org/wiki/Anti-social_behaviour
http://www.cps.gov.uk/legal/d_to_g/guidance_for_prosecutors_on_assessing_the_public_interest_in_cases_affecting_the_media_/
http://www.legislation.gov.uk/ukpga/1998/42/schedule/1/part/I
https://www.liberty-human-rights.org.uk/human-rights/what-are-human-rights/human-rights-act/article-10-freedom-expression
http://publicinterest.info
THE PUBLIC INTEREST TEST
https://www.gov.uk/government/uploads/system/uploads/attachment_data/file/16835/E420090701MOD_FOI_Guidance_Note.pdf
http://webarchive.nationalarchives.gov.uk/20150603222707/https://www.justice.gov.uk/information-access-rights/foi-guidance-for-practitioners/exemptions-guidance/foi-exemptions-public-interest
-----------------------------------------------------------------------------------------
What is the Mullah?
By this term, I do not mean to insult men of true knowledge of Islam, and not even any particular person (s).
Mullah is a specific mentality with some telltale signs:

He is extremely closed-minded, has little tolerance for a follower of another religion. He hardly tolerates beardless Muslims, and belittles those who study the western sciences, or those who wear the western clothes. He is a staunch enemy of the Mullah in the neighborhood Masjid and takes pleasure in denouncing people as Kaafirs. He selfinvites.

To please his followers, brings easy recipes for achieving Paradise. He knows little about history and current events. The Mullah is extremely arrogant despite being thoroughly ignorant. He is totally disabled from engaging in rational discussion and takes delight in vain argumentation. He is a worshiper of the dead Ulama and "Imams" and reviles anyone critical of the dead Mullahs. The Mullah has very twisted & derogatory beliefs about women. His knowledge is good for neither this world, nor for the Next. And so on. (From Dual_Islam)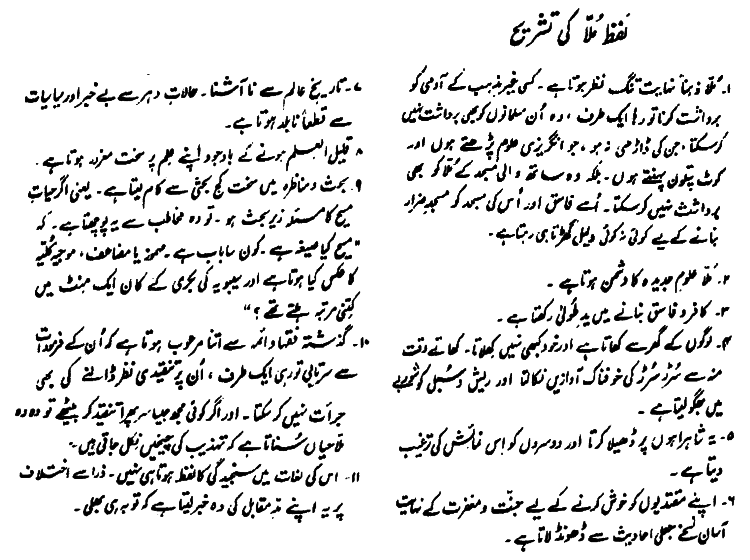 --------------------------------------------------------------------------------------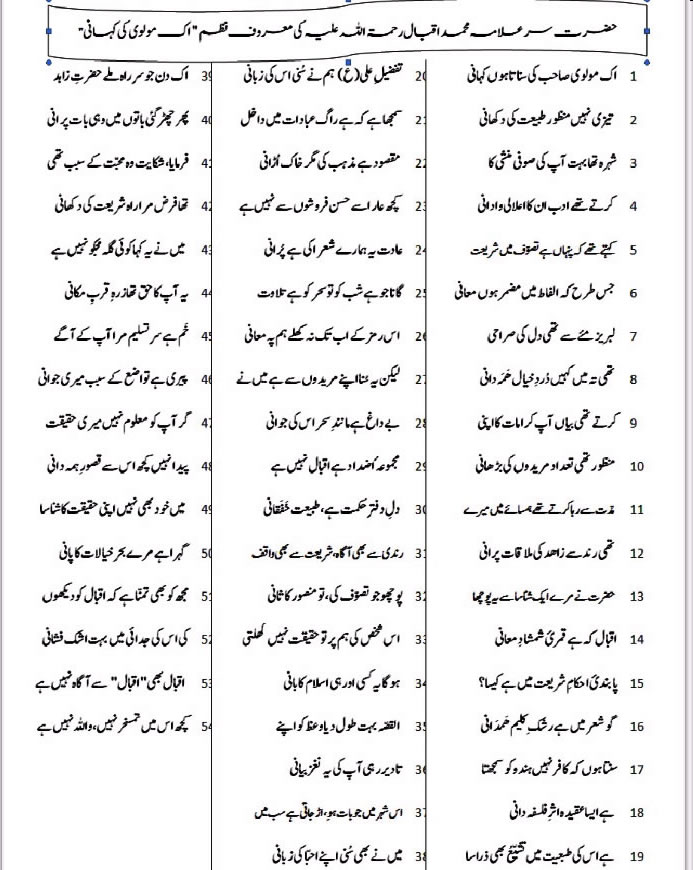 -------------------------------------------------------------------------------------------------------------------------------------------------------------------

Javed Javed exposing paedophile and child sex groomers of zani harami mosque or masjid cardiff